For close to a year now the sign on our building has been a bit misleading. It had the previous owner's legal entity name on it, the name of our newspaper, and the name of another paper that ceased publication a few years ago.
I wanted an updated sign, but between general busyness and the $500-$1,000 price estimates, we decided to go low budget with a strategic masking paint job: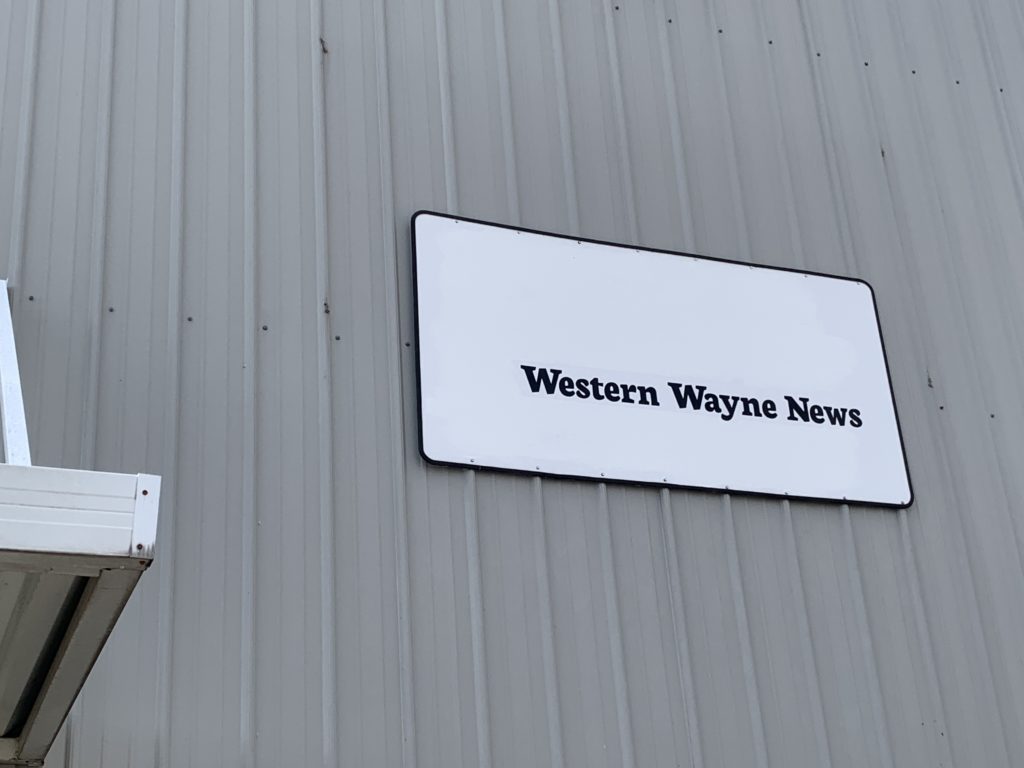 The newspaper name is painfully off center and it's a little embarrassing given how much time we spend aligning things properly in other parts of what we do. But, we get so few office visitors who are finding us for the first time that I think it's okay for now.
(To be clear, if someone wants to donate $ to buy us a new sign, we'll take it!)