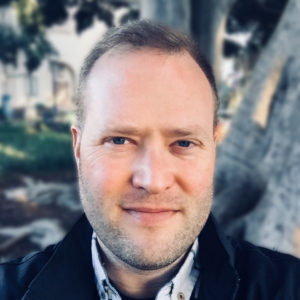 Hi, I'm Chris Hardie. I'm a newspaper publisher, journalist, technologist and software developer. (My main personal website is at ChrisHardie.com and you can read more about me there.)
I'm somewhat new to the world of print publishing and journalistic reporting on production deadlines. Most of my professional life so far has taken place in the world of technology and web software development.
This blog is about that shift and finding my way through it.
I've worked around the edges of journalism and community media in various ways. I've always tried to understand how and where people get their information about what's happening in the world, and how it affects the decisions they make about their own lives, priorities and communities.
In 2019 I decided to take that curiosity more seriously and started a master's in journalism degree program, focused on reporting and storytelling. I wasn't sure that I wanted to become a reporter per se, but I was eager to figure out what I could contribute to the world of news and journalism. I completed that degree in 2022.
While consulting with my local community's weekly print newspaper over several years, the owners and I started a conversation about what would happen to the paper when they retired. In the end we found our way to the terms of a sale, and I became the paper's new owner and publisher in October 2022.
It's been amazing…
…and hard
…and rewarding
…and complicated.
I tend to process complex things by writing about them, and so this is a space for me to do that.
Much of what I know about running a business, publishing and local news has come from other people willing to generously share their knowledge and experiences. So I also hope that at least a few things here might help someone else along the way.
If you have comments or suggestions, please contact me.
Thanks for reading!
Chris Hardie
April 2023
Richmond, Indiana