I don't normally get to put silly and slightly hidden things in the newspaper — maintaining journalistic credibility and all that — but once in a while I find a way.
This week it was in trying to get some attention on our under-used "submit a message of celebration" section: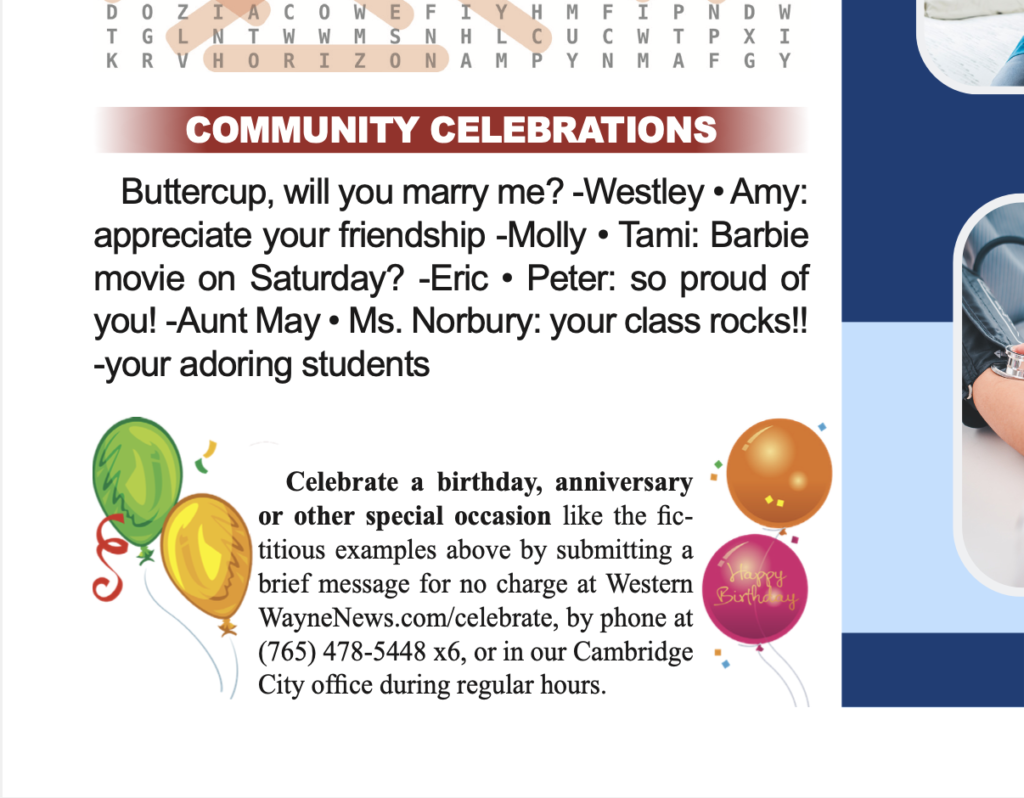 Bonus points if you can name all of the TV/film references there.
Sometimes it's just playing around with house ads when we have little bits of space to fill: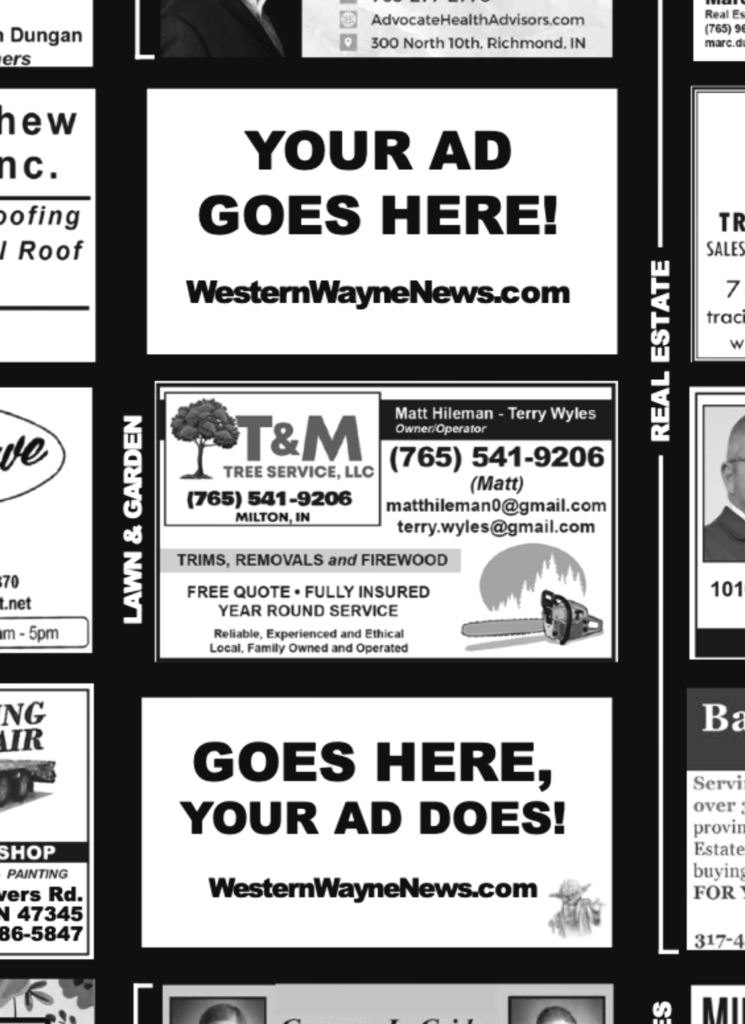 I've been working on an idea for a local news scavenger hunt that will start with an unidentified QR code placed randomly in a print edition, but that will take some more planning.